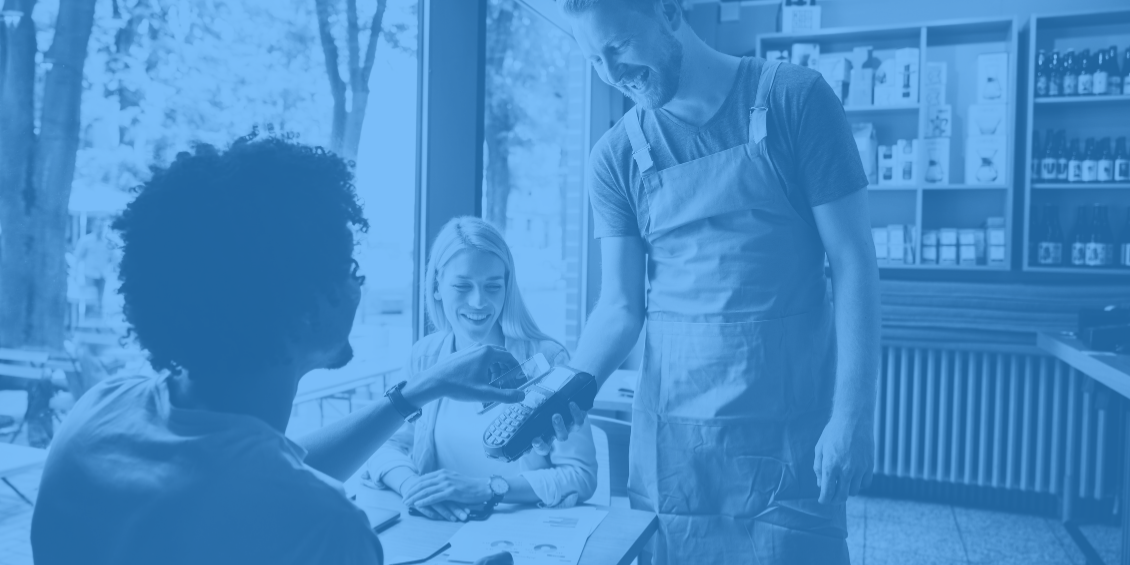 To run ads on your site's comment section or not to run ads on your site's comment section? That is the question.
Unlike our competitors, Disqus gives you both options. Our free-to-use Basic plan is ad-supported. Publishers using this version will see advertising within the Disqus embed on their sites and can earn revenue from the ads run by reaching out to us. For sites looking to remove advertising entirely, we also offer plans that allow for all ads to be removed.
Whichever your preference, Disqus helps thousands of publishers drive real revenue growth.
Getting started
For ad-supported publishers, Disqus advertising is highly configurable, allowing publishers to choose from several ad positions and types.
To see and configure your settings, go to your Ads Settings. Click "Settings" from the top nav, and then select "Ads" on the left side of the page. Ads settings are available to organization owners, organization admins, and moderators with 'Can edit settings' permissions.
Whether you show ads above, below, or in-thread with your comments, you'll find a variety of settings you can configure to fit the needs and appearance of your site.
Ad positions
Here you can select the positions where ads display. By default, we enable ads to display above the comments. You can also display ads In-thread (within the comments) and below the comments.
Above Comments: With this position, an ad always displays above the comments.
In-thread Position: With this position, an ad displays within the comments on every page with four or more parent-level comments.
Below Comments: With this position, an ad always displays below the comments.
Enabled Positions Preview
In the Enabled Positions Preview, you can see a preview of where ads will appear on your site based on your enabled positions selections.
Appearance
Disqus Ads will automatically adapt to your site's color scheme and typography. If you'd like to adjust these settings, you can manually update your site's appearance settings from the General Settings page. These include:
Default Commenter Avatar – Add your image.
Category – Choose from a drop-down menu that best fits your site.
Description – Briefly explain what your site is about.
Language – Choose from a drop-down menu.
Disqus Branding – Show the Disqus logo and "Add Disqus to your site" text in the comments area. (This feature is only available to publishers on a Disqus Pro plan.)
Adult Content – Flag your site as adult-oriented or NSFW.
Color scheme – Select from light or dark.
Typeface – Customize both category and font family.
How to disable advertising
Advertising is a default part of the free version of Disqus. If you're experiencing issues with quality, content, relevance, or any other ad-related issue, please contact our Publisher Success team.
For sites where advertising is not a good fit, our subscription plans—Disqus Plus, Disqus Pro, and Disqus Business—all offer the ability to remove ads.
Earn your share of ad revenue
Qualifying publishers can participate in the Disqus Ads program to earn revenue with Disqus.
Publishers can earn revenue from the ads running through their Disqus integration. Sites must be free of NSFW content and copyrighted materials to qualify for our revenue-sharing program. If you'd like to see if you qualify to earn revenue, please contact us here and provide us with the short name of the site you'd like us to review.
Ad revenue
payment information
We require complete payment information for you to receive payments from Disqus Ads. Earnings are on a per-forum basis—we can't consolidate earnings from multiple forums into one payment. Earnings must exceed 100.00 USD after fees, which may vary depending on your country. Our payment service provider charges nominal fees:
PayPal: $1 (plus standard PayPal fees according to your settings)
ACH: $1
Wire transfer: $15
eCheck: $5
Check: $6
If you have multiple forums with Disqus Ads enabled, you must complete payment information for each forum individually. Only moderators with 'Can change settings' permissions can access payment information.
Payment timing
We send payments once a month by month's end. Disqus payment terms are net 90, so we issue payments earned through July at the end of October, earnings through August at the end of November, etc. Revenues must be due and over $100 for us to pay them.
Your site's upcoming payments are available in Payments. We show future payments in green, along with an estimated delivery date. Unpaid earnings appear in yellow.
Payment Information
You can locate and complete payment information using the following steps:
Navigate to your Ads settings.
Click "Set up or update your payment method" under "Payment information."
Complete the following forms:
Contact information
Method of payment
Tax form
We'll send you a confirmation email once your payment information is complete and for each payment we make.
The most common reason for missing payments is incomplete payment information.
International payments
You can receive payments in EUR or USD if you're in a country not in the European Union or the US if your chosen payment method supports it.
For example, if you are in Germany and choose "Wire Transfer" as a payment method, the option to get paid in Euros, Pounds, or Dollars is available:
Understanding earnings and engagement
Your Disqus revenue ties closely to your reader engagement. That means the more readers comment on your site, the more viewable your ads will be and the more you earn. As you begin monetizing your site, remember to keep track of both engagement and revenue to optimize your earnings.
Your engagement metrics
Engagement indicates your site's success better than vanity metrics like views and followers. Disqus's analytics tools let you track your site's engagement through votes and comments. These metrics indicate the value of visitors to your site, not just the volume.
Go to the "Analyze Engagement" page to view votes and comments by date. You can break down your engagement metrics by month or day and select a date range to see how engagement changes over a given period. Look at your posts with the highest engagement and evaluate why they're performing well. Then use that intel to produce more high-engagement content that can drive revenue.
Your revenue metrics
Disqus's revenue analytics show you key ad performance metrics like:
RPMv: Revenue per a thousand viewable impressions—this is the revenue you'll receive every one thousand times your readers scroll down to view the ads in your Disqus forum.
Viewable impressions:

How often a reader scrolls down to the Disqus forum below the fold to see Disqus ads—your Ads earnings are partly based on viewable impressions.

Viewability percent:

How often a reader scrolls down to view Disqus ads as a percentage of total pageviews—the percentage of viewable impressions per total impressions on your page.

Total earnings:

Your complete Ads earnings are based on the above metrics.
The daily earnings report is available to all ad-enabled publishers in the Admin > Revenue > Analyze revenue. Disqus' revenue analytics page lets you select a specific date range to see how your earnings change over time.
Viewability percent gives you the most control over your Disqus earnings. The higher your viewability percentage, the more you'll earn. Since Disqus loads asynchronously, you can maximize your viewability percentage by removing slow-to-load elements from your site. If you separate comments from the article, your Disqus earnings will decrease. Keep your profits high by using the Disqus embed.
Your earnings potential with Disqus Ads
This meter indicates your site's earnings potential based on your enabled positions and allowed ad types. Select all ad types and positions to ensure the best ads display to all your readers and maximize your earnings potential. The Above position and Sponsored Story ad type have the most significant impact; disabling these options will significantly decrease your earnings potential.
Getting help and giving feedback
Send your Ads questions and feedback to our Publisher Support Team, and we'll gladly assist you.