Welcome to Advanced Moderation 101
Download a guide to better moderation.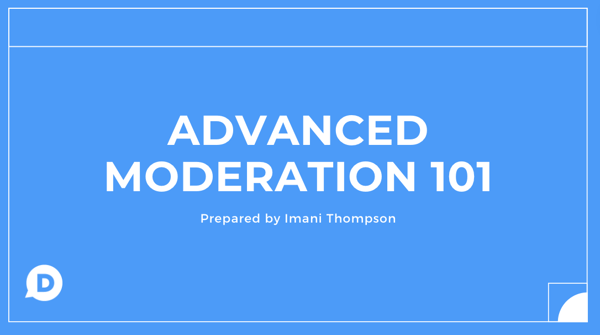 Welcome to Advanced Moderation 101
We recently released a suite of dynamic new moderation features designed to help publishers automate their moderation policies with maximum precision and control.
These fully customizable tools leverage AI-enhanced capabilities to enable publishers to proactively establish the tone for their community while ensuring that their comments section remains an open space where high-quality, positive conversations can flourish.
In our latest eBook, we take a moment to showcase some of the most important aspects and applications of our new tools so that you can begin taking full advantage of them—and begin taking your moderation setup to the next level.
Download your copy below.
By completing and submitting the form below, you will receive information, tips, and promotions from Disqus. To learn more about how Disqus uses your information, see our Privacy Statement.